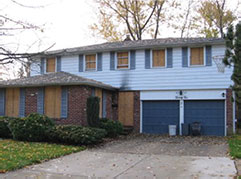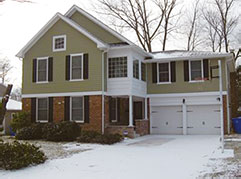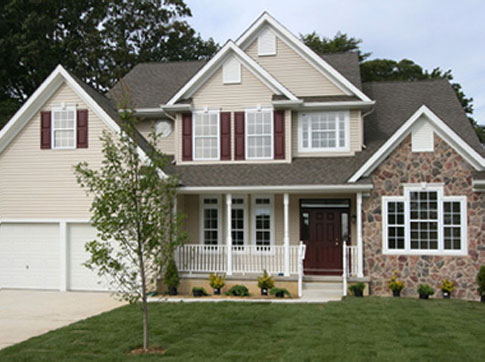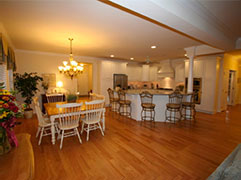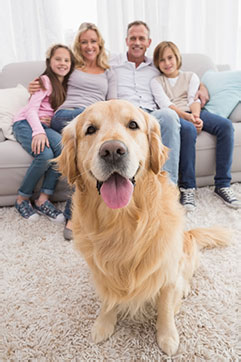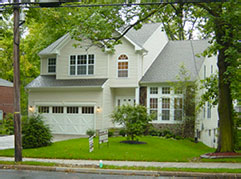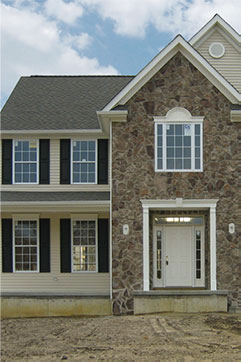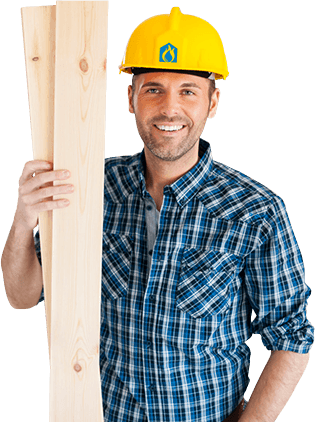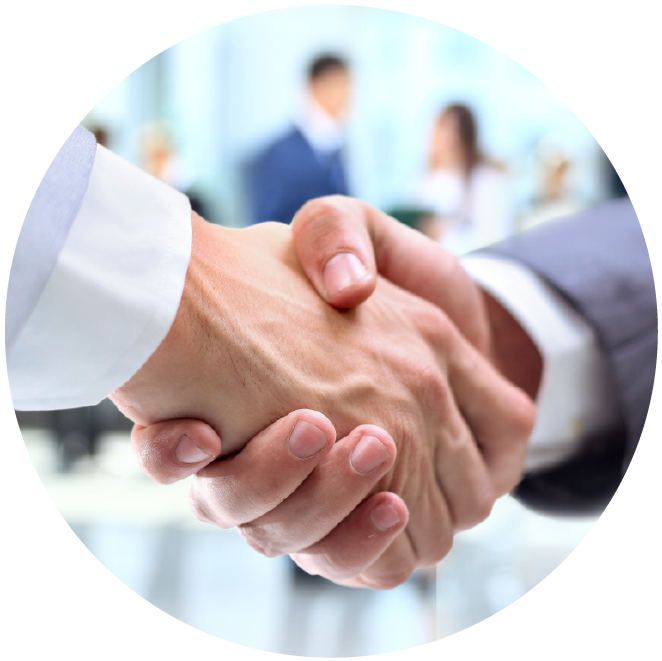 Testimonials
Please accept this letter as a most positive reference for Charlie Kojeski, Construction and Restoration LLC.

Charlie was always on-time, very thorough and willing to work through any unforeseen issues that arose. We have used his services twice and were happy both times.
Brian & Karen M. BATCK LLC — 1/2018
I'm writing this letter in recommendation of Construction and Restoration, LLC. I recently had the pleasure of working with Charlie Kojeski of Construction and Restoration, LLC on the Restoration of my 3 floor townhome after a fire and water destroyed all three floors.

Mr. Kojeski provided us a timely estimate and began the process a day later after we decided to go with him. He advised that he's worked with insurance companies in the past and understood the insurance claims process, which was very encouraging as this was the first time with a home insurance claim. After all the paper was completed he began quickly on the project. When there was an issue with the first check from the bank, it didn't stop the project or delay it from the beginning. This occurred few times throughout the project and he didn't let it slow him down.
During the restoration Mr. Kojeski kept us well informed on the progress of the home and answered any questions we had within 24 hours or less. He provided us with feedback on our design choices. Additionally, throughout the process if there was something that we didn't discuss, he would reach out and ask how we would like to proceed. I appreciated this greatly as this allowed us to consider things we didn't consider before.

Mr. Kojeski and his team made my home look brand new. The quality of work and professionalism is of the highest quality. And made the process very smooth, which is great during a stressful time.
Adam R. — 12/2017
It's been almost eight months since my wife and I experienced a devastating home fire where the house was destroyed in what seemed like just minutes.  We lost everything in the fire that went along with 38 years of living there.  Our son Jordan was only one month old when we moved into the brand new townhouse in Medford NJ.  We were the first to move in on the block so there are many memories that go along with the home for the three of us.  When I first spoke to Charles back in early May he sounded so nice over the phone and suggested that my wife and I come to visit with him at his home in Medford to meet with him and his wife.  Joanne and I are both dog lovers and we also visited with his dog.  I could tell from the get go that Charles Kojeski was a compassionate person with a great knowledge of how to build and restore a home that had undergone a major fire.  After reviewing with him the time table and was was to be done to rebuild this home we went home and had to decide between Construction and Restoration and another company which was recommended to us.  With all of the experience that Charles had in restoring a home from fire it was an easy decision for us.  Charles is so very likable that I felt we would be working with a individual who owns a company as opposed to a just a company.  We were so right in our judgement in choosing Charles Kojeski.  When ever we had a question regarding anything during the whole process he was always there to answer it or get back to us in a very timely fashion.  Though we decided early on that we would move on from going back to this rebuilt home it still was discussed with Charles.  He did not want to influence us in anyway as to what will be in our future except that when all was said and done we would be proud to sell the home and allow another family to enjoy it as much as we did. 

Charles Kojeski is so hands on in the project even though he was working on another home at the same time.  The electricians, carpenters, and everyone that it took to rebuild this home all spoke very highly of Charles when I would stop by the house to watch the rebuild process going on.  All permits and dealings with the township were taken on by Charlie.  Excuse me if I begin to call him by Charlie but I truly think of him as a friend not just a mere acquaintance.  We like to joke with each other and he now understands my unusual humor.  He worked directly and easily with my insurance company and when I was told by others that it would take a year or longer to see you home again it only took about four months to the day and it is now more beautiful and desirable than ever before.  We placed the home for sale about three weeks before completed and it sold almost immediately.  Charles also helped us get the real estate agent who he knew and recommended.  Everything that Charlie has said or did was consistent with his actions.  I can only hope that our friendship continues on after this is all over.  On November 30th of this month my wife and I go to closing on this property and when sitting at that table and signing all the papers that we are going to need to sign there will be a number of things in the for front of our minds.  Charles Kojeski (Charlie) did a fantastic job, made the whole process very easy for us and has created a beautiful home that another young family can enjoy for years to come. 

In closing after you read this letter if you decide to go with Construction and Restoration you would have made one of the very best decisions you could have under this very trying time in your lives.  Good Luck!
Roy & Joanne W. — 11/2017
After half of our family's home was destroyed by a fire, Charlie Kojeski, general contractor at Construction and Restoration, LLC, was hired to guide us through the rebuilding process. He was an endless source of information, support, and a thorough problem solver. Over a period of seven months, Charlie and his employees at Construction and Restoration, LLC, held my family's figurative hand and transformed what was destroyed.

From the moment the contract was signed, Charlie impressed us with his compassion for our story and knowledge of the work that needed to be done. This was the first time our family had ever worked with a contractor, and seeing him and his crew in action eased any concerns we had. The generosity, professionalism, the speed with which Charlie answered our emails and random questions, and his knowledge of how our home should function were exactly what my family needed after a tragedy.

Our family's home was a dated Cape Cod, built in the late 50's. The work done in our home was modern, yet kept some of the integrity of the Levittown aesthetic. Construction and Restoration, LLC made sure our home was safe and all inner workings updated (electrical, HVAC, and plumbing, to name a few). Whenever we stopped by our home, his employees gave us detailed explanations on what they were working on.

We were never out of the loop or left wondering what the next step was. The contract included a schedule with multiple deadlines that led up to when construction would be complete. It was amazing how fast Charlie and his crew worked! There were several times where we were ridiculously ahead of schedule, and had our insurance company not make things difficult, we are positive Construction and Restoration, LLC would have completed our home ahead of schedule.


My family is beyond thankful to Construction and Restoration, LLC and would certainly recommend them to anyone who needs a reassuring, professional, and personable company to work with.
SaintElien Family — 9/2017
This letter is to express our highest recommendation of Construction and Restoration, LLC. We worked with Mr. Charlie Kojeski, on a complex fire related remediation and repair combined with a New Jersey RREM project at our home from March, 2016 through January, 2017.

Throughout the course of the job, Mr. Kojeski always conducted himself with the highest level of Integrity. His knowledge and experience enabled him to continually move through the process, handling various obstacles and frustrations, and always taking the time to explain to us the situation and allay our fears. He communicated efficiently throughout the project, and he often used his personal time to discuss issues with us. He hired all of the sub-contractors with whom it was evident that he had a good relationship.

We endured a very challenging situation, and Mr. Kojeski was unwavering in his effort to proceed. Our house was completed as scheduled, and it is an absolutely beautiful house that we are extremely happy to call home. Mr. Kojeski's work exceeded our expectations.

We would hire Mr. Kojeski and Construction and Restoration, LLC in the future, and we would recommend their services.
Mari K. — 2/2017
After our family experienced a fire in our home, we were faced with the unfamiliar challenge of finding a contractor who could help us rebuild. We needed a team that had experience not only in reconstruction, but was uniquely equipped to work on a house that had been affected by fire. We wanted to be sure that we wouldn't always be reminded of the devastation we experienced. We needed the scent of burnt wood and smoke to disappear. We needed someone who could recognize what our home still had to offer, while being realistic and meticulous in planning how to complete that job with precision. We found everything we were looking for in Charlie Kojeski and his team at Construction and Restoration.

From our first meeting, Charlie listened carefully to us as we described our goals for rebuilding what we'd lost and making the improvements we'd always hoped for. He provided a project plan and assured us that he'd make the milestones and deliver on time. And to his word, he did.

His suggestions and patience during the project were very helpful. He dutifully explained the process, reviewed the project plan, identified timelines, and always made himself available for our questions and recommendations. Throughout our entire experience, we felt as if we were truly part of the team. We were key contributors to the reconstruction. When we interacted with his team, they were extremely professional, courteous and accommodating, not only to us, but to our children as well.

Fortunately, the fire we suffered did not result in a total loss. Charlie Kojeski was the person we tasked with refurbishing and renovating our house. But he and his team at Construction and Restoration actually helped our family rebuild our home. They did a phenomenal job. They gave us back our home; beautifully put back together and better than ever. We are incredibly grateful.
Sean, Cynthia & Family — Washington Township, NJ — 12/2016
I write this letter in recommendation of Construction and Restoration, LLC. I had the pleasure of working with Mr. Charlie Kojeski, Project Manager, on fire-related remediation and repairs made to our home over a period spanning 2015 and 2016. I recommend Mr. Kojeski and Construction and Restoration, LLC highly and without reservation.

Throughout the course of the remediation and repairs, Mr. Kojeski was a consummate professional. He was accurate in his initial assessment of the scale and cost of our project. Mr. Kojeski demonstrated a clear understanding of home owner's insurance-related repairs, and helped us navigate the process with a great deal of experience and expertise. He communicated clearly and regularly throughout the demolition and construction period, and he was absolutely clear in his record keeping and billing. He chose and managed the sub-contractors well, and often scheduled work at convenient times to accommodate our family's busy schedule.

Perhaps most evident was Mr. Kojeski's genuine concern for our personal happiness and satisfaction with Construction and Restoration, LLC's work. Our job was handled with care and precision. His sub-contractors also exhibited tremendous attention to detail.

In addition, at all stages of the job, Mr. Kojeski's team left the worksite organized and extremely clean. This fact was greatly appreciated, because the entire project spanned several months. He and his sub-contractors never left the worksite in disarray.

In closing, I would hire Mr. Kojeski and Construction and Restoration, LLC in the future, and I have personally recommended their services to neighbors, friends, and family. In fact, just this week, I had a person, who had recently moved into my neighborhood, stop by the house to compliment the work and ask about the company responsible. I took great pleasure in referring this gentleman to Construction and Restoration, LLC and Mr. Charlie Kojeski.

Jeffrey G. — Cherry Hill, NJ — 11/2016
My wife and I used Construction and Restoration to remodel and upgrade our kitchen. We were extremely happy with the results as well as the price. The work was done on time, as scheduled, without the typical delays you see with other contractors. Charlie Kojeski was there for each step of the project and always available to answer any questions we had. The workers were professional, courteous and neat. They were also happy to answer questions or give suggestions on certain things. We would recommend C&R to anyone.
Mike & Virginia — Voorhees, NJ — 10/2016
I wanted to reach out to you to let you know how pleased we were to have selected you as our contractor. We were extremely satisfied with the way that all of your contractors repaired our totally destroyed diner. Everyone on the job was easy to deal with.

We really appreciate the detail that you brought to the job, treating it like it was your own property. We would highly recommend you to anyone who has suffered a loss as we did when our diner burnt.
Anthony E. — Haddon Township, NJ — 9/2016
I am pleased to write this letter of recommendation for Mr. Charles Kojeski of Construction and Restoration, LLC.

Our family had a devastating house fire on April2, 2015 and the result was a total loss of the interior of our home. Our home had to be completely gutted from the basement to the attic. The only part left standing was the outer shell which happened to be brick. We did plenty of research on builders in our area, especially those that were familiar with fire and smoke damage, and we came up with Charlie Kojeski.

That was such a painful time for us, however, Charlie was extremely patient, kind and understanding throughout the entire process. We always knew that he had our best interest at heart. He genially cares about his customers and always puts them first. He gave us all projected costs upfront along with a timeline of when each portion of the job would begin. His prices were extremely reasonable. If there was something that happened that was unforeseen – in our case, we had to wait longer for the permits due to the township – but he was quick to keep us posted on how that would affect the timeline for everything else to get done. He was also a constant presence at the township, trying to get the permits for us. He was always respectful and polite though, when inquiring about the permits. When the township inspector came to the house, she mentioned what a nice man he is.

He was professional, courteous, and prompt to reply to us via text, phone or email throughout the entire process. He was able to get us back into our home last month and it looks absolutely beautiful. His entire crew did a wonderful job and our hose turned out better that we thought possible. Charlie not only rebuilt our home, but he also gave us our lives back. We have three children and they are so happy to be home again. You just can't put a price tag on that. We recommend Construction and Restoration, LLC to anyone that would like high quality work done on their home at a reasonable price by a contractor that truly cares.
Isaac and Angela C. — Deptford, NJ — 2/2016